---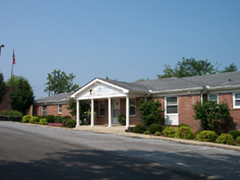 Tragically, an average of four children die every day as a result of child abuse or neglect. Thousands more suffer from some form of abuse or neglect every day.
There are over 1,550 reports of child physical, sexual, or emotional abuse and neglect in the 17th Judicial District of Tennessee, averaging over 390 reports per month.
Junior's House, Inc. is a non-profit agency providing prevention, intervention, and treatment services to physically and sexually abused children and their families within a child-focused team approach.
 Our Mission
Junior's House, Inc. is dedicated to bringing together the victim and the Child Protective Investigative team, in one location, to lessen the trauma experienced by victims of child abuse and their families and to increase the awareness of the problem of child abuse and abuse prevention.
History of Junior's House
In response to a child abuse investigation and the growing problem of child abuse and neglect, Junior's House, Inc. was founded in 2001 as a dream of Captain Joyce McConnell and the Lincoln Leadership Class of 2000-01. In August 2003, Junior's House, Inc. hosted its Open House and began normal operating hours in September.